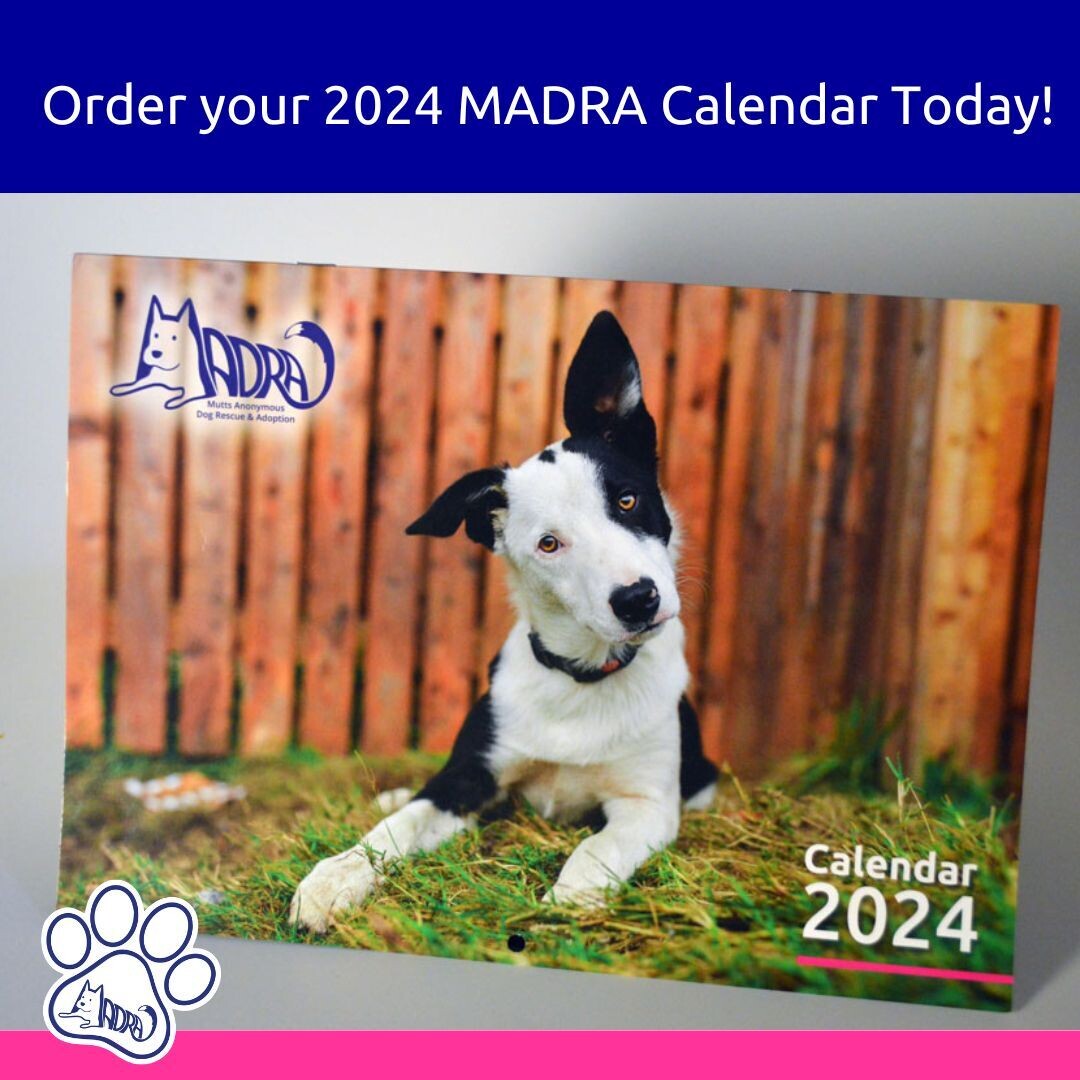 MADRA Calendar 2024
Calendar_2024_A4_main
Great way to get organised for next year while supporting dogs in need
Product Details
Get your 2024 MADRA calendar! This is the gift that keeps on giving! Enjoy new dogs and blurbs for every month. With 24 pages printed on 170gsm, the A4 calendar leaves room for you to make notes for important dates for your family!
The MADRA calendar is really something very special!
In buying this calandar, you are helping raise much needed funds ensuring MADRA can continue to help hundreds of dogs each year. MADRA's calendar celebrates our successes, our love of dogs, and our MADRA community working together. Every month, there's a reason to smile, remember, and celebrate!
Save this product for later