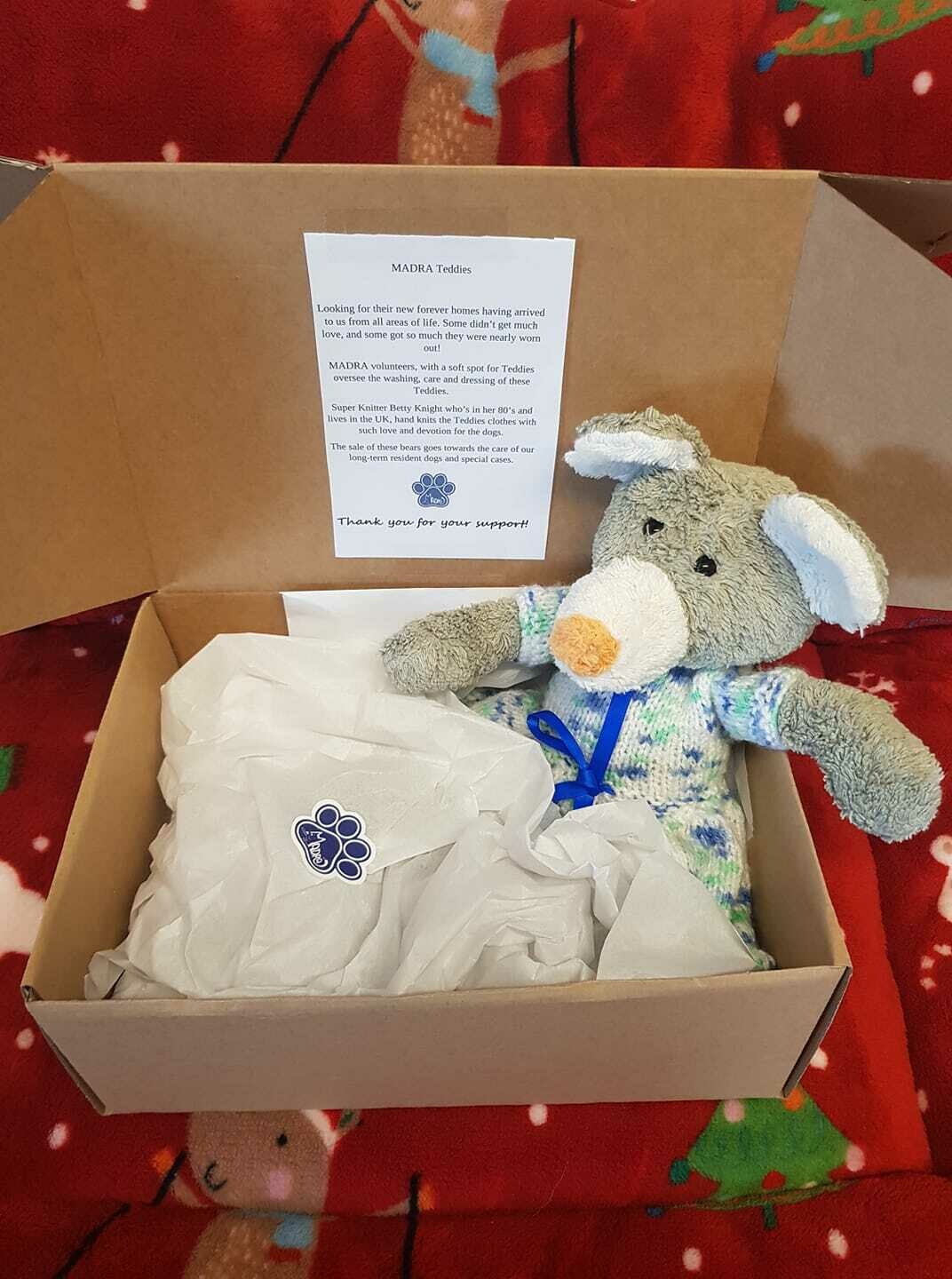 MADRA Bears with Handmade Outfits
SKU 00031
Teddy with handmade outfit
Product Details
These teddies are looking for their new forever homes.
The teddies have arrived at MADRA from all kinds of homes and in all kinds of condition.
Some didn't get much love and some got so much they were nearly worn out!
MADRA volunteers, with a soft spot for teddies, are In charge of selecting, washing and repairing these Bears.
Super knitter, Betty Knight who is in her 80's and lives in the UK, makes the teddies clothes!
The sale of these bears goes toward the care of these go towards the care of our Long term residents and special cases. Our bears get are squeaky clean by steam and wrapped before they go to you.
Save this product for later